(1 ratings)
Patio Filipino Restaurant
(650) 872-9888
UPDATE THIS LISTING
Recent Patio Filipino Restaurant Reviews
A diner
[
[email protected]
] from
Los Gatos
gave an overall rating of
on July 7, 2008 @ 6:18 PM
I made reservations at 5pm for dinner for 3 for a sunday. We get there 15 mins before and wait until 5pm. No one shows up. At least the lady who took my reservations when I called on Saturday, at least tell me it's gonna be Filipino time.

They lost about 7 grand in business from me. I wanted them to cater a large party I was going to have.

I don't know how this place got good reviews. So your search and read about this place. I would NEVER EVER suggest this place to go and dine.
Little Super Pizza
Pizzeria Restaurant in
San Bruno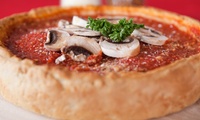 Pasquale's West Coast Pizzeria
Pizzeria Restaurant in
San Bruno